Best Wishes for 2020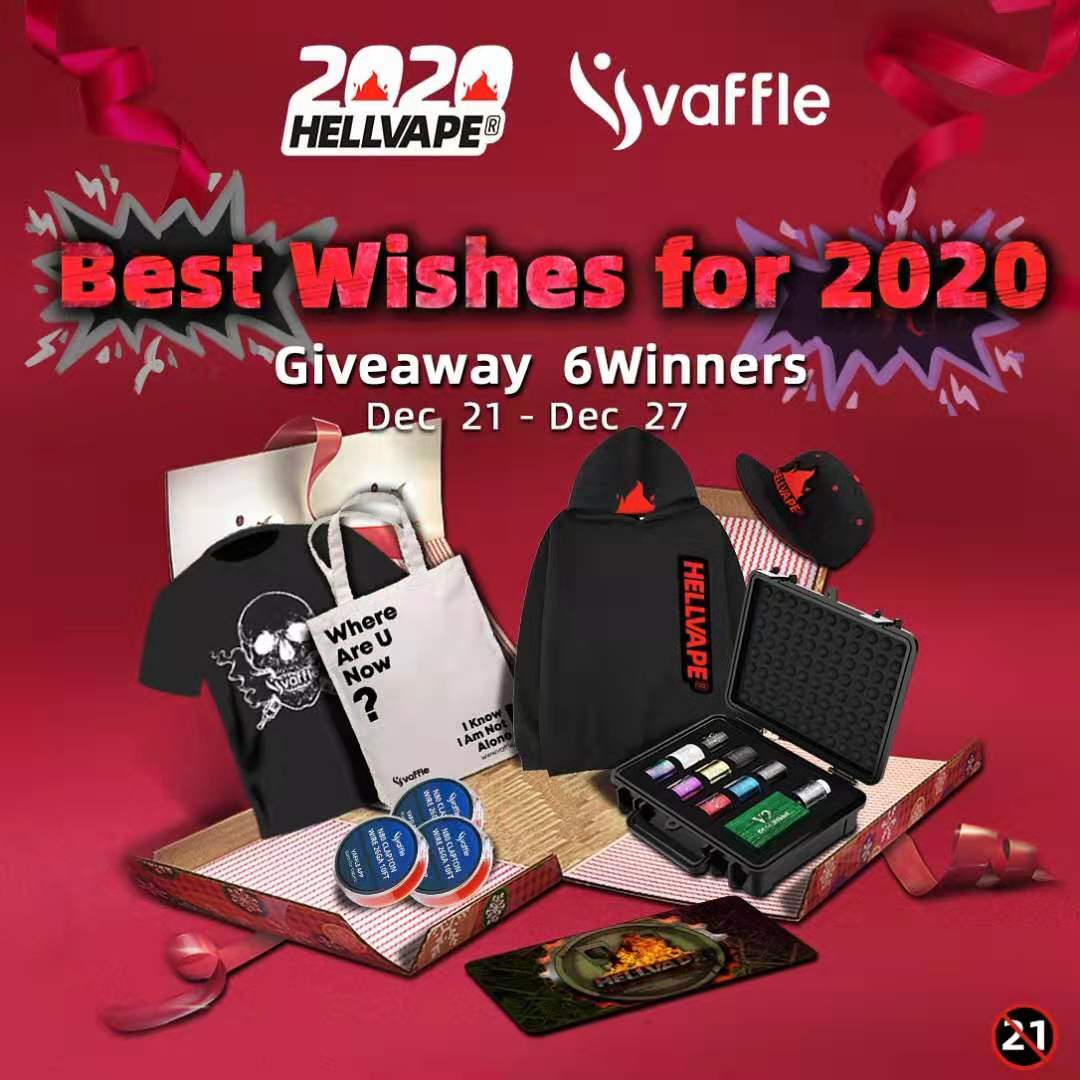 Hellvape Dead Rabbit V2 RDA, T-shirt, hat, mouse pad + Vaffle bag, T-shirt & coil.
3 lucky ones from @officialhellvape the other 3 from @vafflecom. Winners will be announced at Dec. 28th in our official account!!!

Date: Dec. 21th - 27th, 2019

How to enter:
1. Be a fan of @officialhellvape & @vafflecom
2. Write down the expectation of HELLVAPE in 2020 with tag #hellvape2020
3. Like & Repost the post

YOU MUST BE 21+to enter.
Contact us via Instagram:

https://www.instagram.com/officialhellvape/